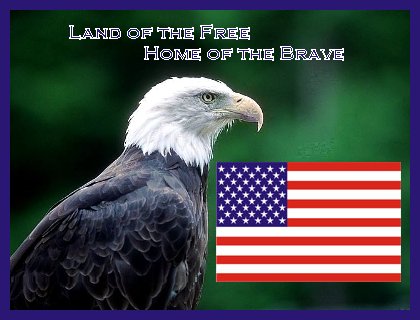 *This page is dedicated to everyone who currently serves
or who has in the past served our country in all branches of the United States Armed Forces.*


A Prayer for our Service Men & Women:
Dear Lord, we come to You with humble and grateful hearts. We lift up to You all of our armed services men and women and ask You to guide them, to keep them safe, to never leave them. We ask You to give special wisdom to the leaders of our troops, to make the right decisions in every battle. We ask Your special blessings upon the innocent people who are caught in the middle of any battle; please keep them safe and allow our food and supplies to get through to them. May they come to know You through us. Lord, may Your justice be swift and sure so that the evil in our world does not spread. Hold our troops in the palms of Your hands and bring them all home safely. Give strength to the families left behind, so that they may carry on the duties at home with peace of mind. We thank You, Lord, for all of the many blessings You have given us in this great country of ours. Be with us now to guide us. Have mercy on us and protect and preserve our freedom. We ask these things in Jesus' precious name, and we ask that only Your will be done. Amen.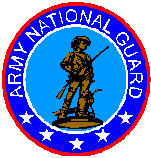 THANK YOU for your dedication
to preserving our freedom,
and may God be with you
to guide and bless you.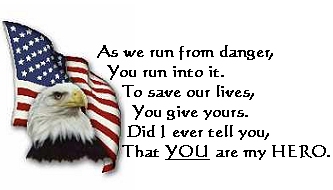 [ Previous 5 Sites   Skip Previous   Previous   Next ]
[ Skip Next Next 5 Sites Random Site List Sites ] Join the Defending America Web Ring

Blue Fox Military Images
DefenseLINK Multimedia Gallery
Free U. S. Graphics